Blog
Join ESC in support of the Eversource Walk for Boston Children's Hospital.
A letter from ESC President, Larry LaFreniere.


Good afternoon,
My family and I had recently attended an event at Boston Children's Hospital where a young, high energy, girl ran past us towing her IV on wheels. On the second pass, the nurses explained to us that she has been living at Children's for the past two years. I guessed she was maybe 3 years old. There is just something unfair about illness that effects kids that are so hopeful, innocent, smiling, and happy. Children effected so young haven't even experienced a fraction of life and haven't done anything to deserve the challenges they face. No matter how difficult a day we are having at work, it just doesn't compare to what you feel walking through the lobby at Children's. So many of us are fortunate just by pure luck and so many of us have experienced challenges with our own families, but for sure, the smile of the child who gets a positive treatment and makes forward progress is simply priceless. We all just need more of those smiles.
As a supporter of Boston Children's Hospital and the work they do, Electric Supply Center will be a proud sponsor of this year's Eversource Walk for Boston Children's Hospital. The event is Boston Children's Hospital's largest fundraising initiative and will be held Sunday, June 12th at the Hatch Shell in Boston.
As a member of the Boston Children's Hospital community, I can attest to the energetic atmosphere of the Walk. In addition to the 7 or 2-mile walks, there will also be a BBQ, live entertainment and a wide variety of family-friendly activities on-site. Hospital staff, leadership, corporate partners and patient families all come together to support the kids at Boston Children's Hospital.
This year, I'm excited to announce that Electric Supply Center will also have a team of walkers at the event. I'd like to personally invite you, your family and co-workers to create a team of five walkers to join us for this special day. Please consider getting involved with your company, because together we can help make a significant difference.
To join Team ESC, visit http://fundraise.childrenshospital.org/goto/TeamESC and click "Join our Team" to register. If your company choses to partner with Team ESC, we will include your company logo on our team page. In addition, we will keep a tally of the amount each partner gives and which company raises the most towards our goal.
Thank you in advance for your participation and support. I look forward to walking with you on June 12th!
Sincerely,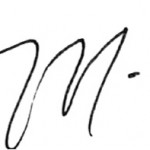 Larry LaFreniere