Blog
Help Team ESC support the 2017 Eversource Walk for Boston Children's Hospital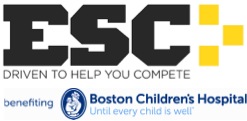 Good afternoon,
US News has ranked Boston Children's Hospital #1 for 2016, and while this is a great honor for the hospital, this awesome ranking is not enough for Children's to continue to positively affect so many lives. Children's needs our support as they forge ahead, investing in research and brand new facilities. The children who rely on BCH haven't even experienced a fraction of life yet, with their good days being so different than good days we experience. While it is uplifting to see children at BCH with smiles, energy, and great enthusiasm, it is also sad to acknowledge the challenges they face. Your contribution will change the trajectory for so many kids…It will change their story.
Last year, ESC not only represented with a team, but also had a booth along the route so that we were able to meet with every walker along the way. With hospital staff, leadership, corporate partners and patient families all in attendance, the energy that this event exudes is beyond inspiring. The event will be held Sunday, June 11th at the Hatch Shell in Boston and is Boston Children's Hospital's largest fundraising initiative with a BBQ, live entertainment and a wide variety of family-friendly activities on-site.
Many of us including ESC employees, Vendors, Customers, families and friends pulled together to support the 2016 Eversource Walk for Boston Children's Hospital by collectively raising over $7,000. This year, I encourage more partners to participate and help us reach a goal of $10,000. I'd like to invite you and your family to join us for this special day. Please consider getting involved.
To join Team ESC, visit http://fundraise.childrenshospital.org/goto/Team_ESC and click "Join our Team" to register.
Thank you in advance for your participation and support. I look forward to walking with you on June 11th!
Sincerely,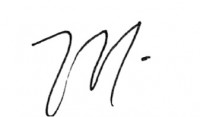 Larry LaFreniere