Blog
ESC CEO Larry LaFreniere appointed to President's Council at Lahey Hospital and Medical Center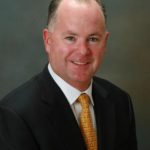 Burlington, MA (February 6, 2019) – Electrical Supply Center (ESC) today announced the appointment of CEO Larry LaFreniere to the President's Council of Lahey Hospital & Medical Center. The President's Council is a newly established an advisory council at Lahey Hospital.
The President's Council brings together community members, professionals, and business leaders to serve as ambassadors for Lahey both in the community and within their professional networks. Members will assist in advising the hospital on its efforts.
"I am honored to join the President's Council and bring my professional development experience to the organization," said Larry LaFreniere. "I have been a longtime supporter of Lahey Hospital and the incredible work they do every day. I am excited to see what this new chapter brings for the organization."
The Council is in its early stages but expects to continue growing. Larry LaFreniere is one of the first three external members appointed to the council. Other members of the council include hospital leadership, physicians and board members.
About Electric Supply Center (ESC)
ESC is a leading electrical distributor with warehouses, counter sales, offices and delivery services across New England. ESC prides itself on its commitment to their customers and a promise to help them do everything they can to get the edge they need in business. In addition to providing electrical supplies, the ESC team helps their customers solve problems, offering guidance to win their bid, operate their facility or plan their project. The company always invests in the latest technology and procedures that ensure delivery excellence, timeliness and cost cutting efficiencies. ESC is DRIVEN TO HELP YOU COMPETE. To learn more, please go to www.escctr.net.
About Lahey Health
Lahey Health is an integrated health care system committed to providing the full continuum of health care services close to where patients live and work. The system is comprised of nationally recognized, award-winning hospitals, physicians, behavioral health services, and post-acute programs including home health services, skilled nursing and rehabilitation facilities, and senior care resources. Lahey Health includes nearly 1,400 locally based physicians throughout northeastern Massachusetts and southern New Hampshire. Lahey Health includes Lahey Hospital & Medical Center; Beverly Hospital; Addison Gilbert Hospital; Winchester Hospital; Lahey Health Continuing Care and Lahey Health Behavioral Services, more than 30 primary care physician practices, and multiple outpatient and satellite speciality care facilities. For more information, visit LaheyHealth.org.
MEDIA CONTACT
Cayenne Isaksen
ciasksen@oneillandassoc.com
617-646-1028
###